Shipston: 01608 661677
Bourton: 01451 810885
Product Search:

Fosseway Hire Centre Tool Hire Pride Guide
Click the link below to find our new price guide, if you are unable to find the price for the item you are looking for please don't hesitate to call us at our Shipston or Bourton hire centres or if you find yourself at one of our locations feel free to ask for a copy or even print a copy for yourself!
Fosseway Hire Price Guide 2023
Hire Charges
Hire equipment charges are based on the following calculation. However, there are some groups of hire equipment that are exceptions and these have specific charges for day hire or week hire. Each class of equipment on this website has its own hire rates
| | |
| --- | --- |
| 1 day | 50% of a week |
| 2 day | 65% of a week |
| 3 day | 85% of a week |
| 4-7days | 100% of a week |
Charges after 7 days are charged per day as an equal percentage of the week rate.
For the rates on plant hire equipment please ask at your local depot – Shipston On Stour Hire Centre Depot – Bourton On The Water Hire Centre Depot
The Hire Prices for most products are also displayed on their individual product page
Hire Insurance It is the hirer's responsibility to ensure that hire equipment is covered for loss and damage otherwise the hirer is responsible for replacement and/or repair of the equipment.
A 'Damage Waiver' is applied to all non account hire contracts for small tools and is charged at 15% of the hire rate. Damage waiver is also available for account customers on request.
Please Note: we are unable to offer Damage Waiver or Hire Insurance on any plant items, towable equipment or cross hire items.
Delivery Regular delivery routes are run throughout the day at set cost for tool hire equipment and plant dependent on the equipment, distance, time and vehicle used to make your delivery. We are happy to quote you for delivery.
However, should you require equipment delivered to you urgently or by a set time then this delivery would incur and emergency rate. For further details please ask at your local depot.
Cleaning and Damage Cleaning and Damage will be charged on hire items that are not returned in the same condition they were hired out in.
VAT All prices shown are excluding VAT which is chargeable at 20%
Booking Equipment Although you can simply contact us by phone or in person on the day that you'd like to hire, it's always easier to pre-book items. This ensures we can provide you with a more efficient service. All of our depots have diaries and customers who have pre-booked are seldom disappointed.
Proof of I.D If you are a new customer to us we will ask you to show us proof of indentification. At least one item of I.D must have your photo on it, for example your drivers licence or passport. We may take a photstat copy of this to add to your hire contract, until the equipment has been returned to us and payment has been made for the hire. Your current home or business address must be clearly visible on your I.D.

Deposits All cash customers will be asked for a credit/debit card deposit and we will be unable to complete a hire transaction without a deposit. Deposits will only be returned at the end of the hire upon payment being made in FULL.
Trade accounts It's easy to open an account with us. A printed application form is available on request, or you can download one from this site by clicking the "A/C Application" link on the menu bar.
Collecting Equipment From Us We do charge for delivering and collecting equipment.
You can save yourself this charge by collecting/returning equipment from/to any of our depots yourself.
Some of our equipment is heavy and bulky. Please ensure that you bring along a suitable vehicle or trailer and have some method of loading/unloading the equipment safely, as well as a method of securing the equipment in transit.
We are happy to advise you regarding the weight and size of the equipment you are collecting.
We will not load equipment into/onto unsuitable vehicles for you, or put you/ourselves/or others at risk by attempting to do so.
Terms and Conditions
Fosseway Hire are members of the Hire Association of Europe and all of our terms and conditions are set by them. If you wish to view the terms and conditions we operate under then please follow this link, alternatively if you have a copy of one of our booklets we also have the terms and conditions on the back page.
*Please Note: The hire prices displayed on this website are subject to VAT at the current rate, we cannot guarantee that hire prices displayed are always correct and not all our hire products are displayed. Please call to confirm your price before booking your hire equipment or if you cannot find the item you are looking for 01608 661677 or visit our Cotswold Tool Hire Centre, Bourton on the Water Tool Hire Centre or Shipston Tool Hire Centre
This Months Popular Hire Item
Book these items in advance to avoid possible delays
Mini Digger Hire
~
Generator Hire
~
Gardening Tools For Hire
~
Lawn Mower Hire
~
Hedge Cutters & Hedge Trimmers Hire
~
Wood Chipper Hire
~
Garden Shredder Hire
~
Stump Grinder For Hire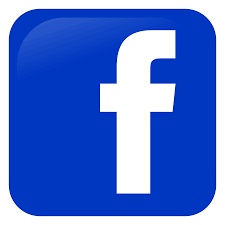 SHIPSTON DEPOT - 01608 661677
Unit 1, Tilemans Park, Tilemans Lane,
Shipston-on-Stour, Warwickshire, CV36 4GX
BOURTON DEPOT - 01451 810885
4 Willow Court, Bourton Business Park,
Bourton on the Water, Gloucester, GL54 2HQ
We are delivering in your area - CV33 - Harbury, Offchurch and Leamington Spa, CV37 Near Me - Alveston, Ettington, Long Marston, Alderminster and
Stratford-upon-Avon
, GL55 & GL56 - Chipping Campden,
Moreton-in-Marsh
and Bourton-on-the-Hill, CV35 - Kineton, Claverdon, Barford,
Wellesbourne
, CV47 - Burton Dassett and Southam, OX15 -
Brailes
, Banbury, Hook Norton and Tadmarton, CV36 - Blackwell, Idlicote, Long Compton and
Shipston-on-Stour
, GL54 - Stow-on-the-Wold,
Bourton-on-the-Water
, Northleach, Chedworth, Winchcombe and Cheltenham, OX18, OX7 & WR12 -
Burford
, Bruern Abbey, Enstone,
Chipping Norton
,
Cotswold Tool Hire
and Broadway
Plant Hire Gloucestershire
Plant hire near me.
© 2023 Fosseway Tool Hire Limited - Registered in England and Wales Company No. 3548023