Shipston: 01608 661677
Bourton: 01451 810885
Product Search:

Category Archives:
Latest News From Fosseway Hire
Heavy Duty Rotavator Competition
Heavy Duty Rotavator Competition Our powerful yet compact Honda Merry Tiller rotovators for breaking down the soil in previously dug gardens or allotments that need rejuvenating. But when you require something to break up really hard ground, we recommend hiring a heavy duty rotavator These will save you a lot of time and energy digging […]
---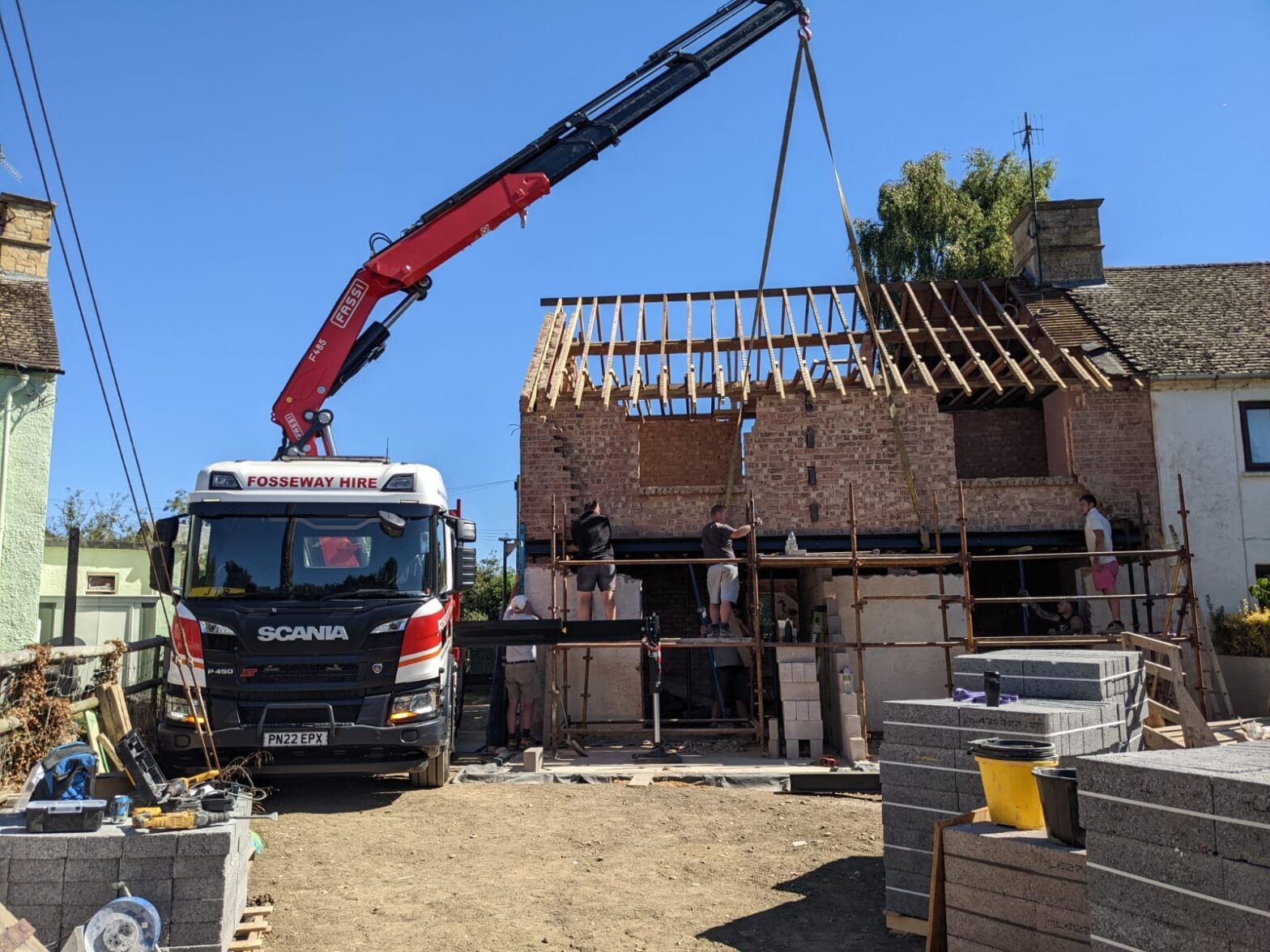 Heavy On-Site Lifting Service Gloucestershire Warwickshire Cotswolds
Heavy On-Site Lifting Service Gloucestershire Warwickshire Cotswolds When you need heavy equipment or materials lifted on-site or off-site you can rely on Fosseway Hire A recent job involved lifting some rather large RSJ's in to position in preparation for an open plan extension A simple job for our Scania P450 XT and Fassi F485 If […]
---
Getting Your Patios Nice and Tidy for Winter
Getting Your Patios Nice and Tidy for Winter Focus Friday this week we have Paul demonstrating our pressure washer! – Pressure Washer Hire Our petrol or electric pressure washers are heavy duty ideal for cleaning moss from drive ways, slabs or paths, washing patios or paviours, cleaning vehicles and a host of other cleaning applications. […]
---
Flash Floods and Water Pump Hire
Flash Floods and Water Pump Hire We have had a long continues dry spell, the ground has been baked by the sun and is rock hard resulting in rain water not soaking in to it but just running off in to drains and gullies. The result of long dry spells and sudden downpours is often […]
---
Fosseway Hire HGV Drivers
Fosseway Hire HGV Drivers That's another of the Fosseway Hire team with a HGV licence under their belt, this time its Arron who had to outdo all the rest of us by passing his C+E, Class 1 or artic test last week. Expect to see him in our trucks delivering plant soon. Well done Arron […]
---
Demonstrating a Long Reach Pruning Saw
Demonstrating a Long Reach Pruning Saw In preparation for tree trimming season Alex has been testing our tree pruning saw. The Fosseway Hire long reach pruning saws extends from 2.6m to 3.8m making it perfect for trimming hard to reach branches. Please remember to wait until 1st September before you start cutting back tree's as […]
---
Hire a Log Splitter
Hire a Log Splitter With energy prices spiralling there has never been a better time to have a full load of logs in storage It seems we are not alone in thinking this as we are noticing an increase in people asking about hiring a log splitter Powered by a Honda petrol engine with two […]
---
Hire Equipment for an Outdoor Party
Hire Equipment for an Outdoor Party If you are thinking of organising an outdoor party don't forget you don't need to buy expensive equipment you can hire it! Fosseway Hire keep a wide range of Party equipment for hire Party Lighting Party Heating BBQ Hire Generators Party Equipment for Hire A range of party lights […]
---
Mini Diggers With Tilt Rotators
Mini Diggers With Tilt Rotators We have a range of mini diggers for hire with optional Tilt Rotators The Engcon Tilt Rotators allows for full control over bucket movements and can make jobs that were once difficult to finish a simple task with the new level of movement and control. Video Demonstration of a Tilt […]
---
Track Barrow or Cooling Tub?
Track Barrow or Cooling Tub? Our excellent Slane track barrows have a high tip function which makes filling skips simple, they are narrow enough to pass through 760 mm gaps yet still capable of carrying 1 ton. Track Barrows are perfect for moving large amounts of rubble or soil and often hired alongside mini diggers. […]
---
Book Your Hedge Cutter Hire Early
Hiring Hedge Cutters Book Your Hedge Cutter Hire Early The same thing happens every year – People quite rightly delay their hedge cutting during the nesting season, we get to the end of August and every man and his dog is wanting to hire a hedge cutter, hire a hedge trimmer, hire a tree pruner, […]
---
Female Friendly Tool Hire Centre
Female Friendly Tool Hire Centre in Warwickshire The building industry is still very much male dominated and although things are changing, building sites can still be seen as a little daunting for the more timid and for a percentage of ladies. Tool Hire Centres tend to be tarred with the same brush with a belief […]
---
Same Day Hire Scaffold Towers
Same Day Hire Scaffold Towers and Access Towers Fosseway Hire appreciate there are times when you urgently require scaffold towers or access towers so try to keep range of aluminium access towers ready for immediate pick up from both our Shipston and Bourton Hire centres Phil and Alex have been tidying up Bourton's yard and […]
---
Help Us Help You
We Need Your Help We are currently working on improving the Fosseway Hire Product / Tool /Equipment Search function. To help us help you please try out our new search box and let us know if you found what you searched for If not, please let us know what you typed in to the search […]
---
Site Lifting and Local Haulage
Site Lifting and Local Haulage When you need something heavy moving on site or need anything transporting you can rely on Fosseway Hire. Our brand new Scania P450 XT with a Fassi F485 is now on the road and working hard! Fosseway Hire offer lifting and haulage services for plant, machinery, materials, agricultural implements, vehicles, […]
---
March 2022 Promo
March 2022 Promo Garden machinery hire.- It's really busy now! March and April is the time when everyone seems to want to get out into the garden and prepare it for the summer. This means the garden, allotment and lawn care machinery we hire is in high demand! You can see the promo here – […]
---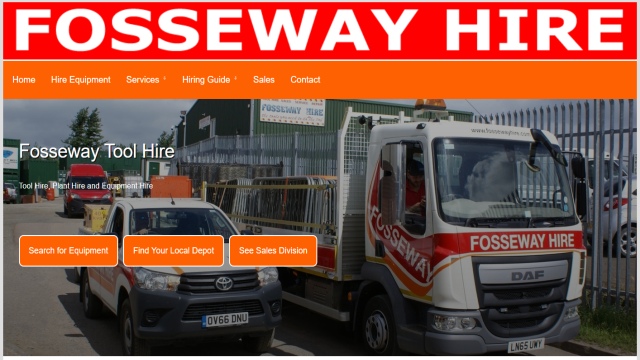 Find Hire Products
Find Hire Products Quicker With Our Product Search To make it quicker and simpler to find tools for hire or plant for hire on the Fosseway Hire website we have created this handy product search feature. Simply enter the product, tool or plant you are looking for. FOSSEWAY HIRE Find Tools & Plant For Hire […]
---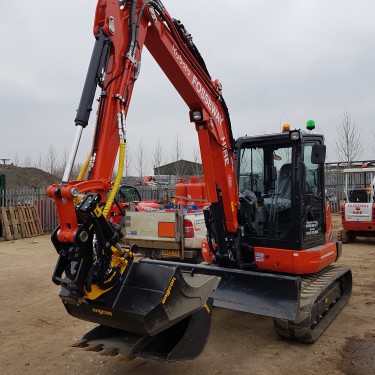 Tilt Rotators
Tilt Rotators Really nice to see that digger drivers are calling us and asking to hire diggers fitted with tilt rotators. Our Engcon equipped machines are often a talking point when customers see how quick and versatile an excavator can be when it has a tilt rotator fitted to it. See video of tilt rotator
---
Need a lawn mower now?
Need a lawn mower now? Is your lawn mower refusing to start today? We can hire you a good one that will start and perform whenever you need it. In fact we can hire you lots of different machines for the garden. See our garden equipment hire page
---
February 2022 Promo
February 2022 Promo This months Promo talks about the lifting and haulage service provided by Fosseway Hire You can see the promo here – February 2022 – Fosseway Lifting & Haulage Service Or you can read more about the Fosseway Delivery, Haulage, Site Lifting Service
---
Hiring Multiple Dehumidifiers
Hiring Multiple Dehumidifiers With the high winds and heavy rain potentially leading to flooding we were asked if we have more than one dehumidifier for hire – We will let this photo answer the question 😉 See our Dehumidifiers For Hire page or our range of Dehumidifiers and Dryers Call Now For Latest Dehumidifier Hire […]
---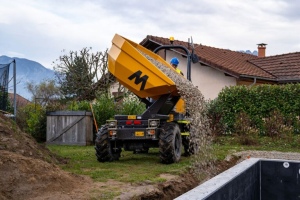 Praise for Mecalac Swivel Dumpers
Praise for Mecalac Swivel Dumpers Customers have been telling us that our 3 ton swivel skip dumpers are the best dumpers they have ever driven. It's seldom that anyone mentions the humble dumper truck, as it's seen only as a beast of burden, so it means a lot to us when someone praises how good […]
---
Tarpaulins For Sale
Tarpaulins For Sale Warwickshire We sell traditional blue plastic tarpaulins, with eyelets for securing them in place. Ideal for lots of jobs indoors and out and very popular with builders and owners of small holdings. Tarpaulins are a quick, economical and easy solution for protecting your equipment. Available in 3.6m x 5.4m and 5.4m x […]
---
Hiring a Narrow Micro Digger
Hiring a Narrow Micro Digger If you need to hire a small digger to fit through a narrow gap, for example driving the digger down the side of a house to get to the rear garden, we have some excellent micro diggers. Powerful enough to do the job, yet only 760mm wide when the tracks […]
---
Hiring Water Pumps
Hiring Water Pumps Strong winds, high rivers, lots of rain, sodden fields the perfect storm for flooding Fortunately Fosseway Tool Hire have plenty of water pumps on the shelves at both our Shipston and Bourton depots See our range of Water Pumps for Hire Tweet
---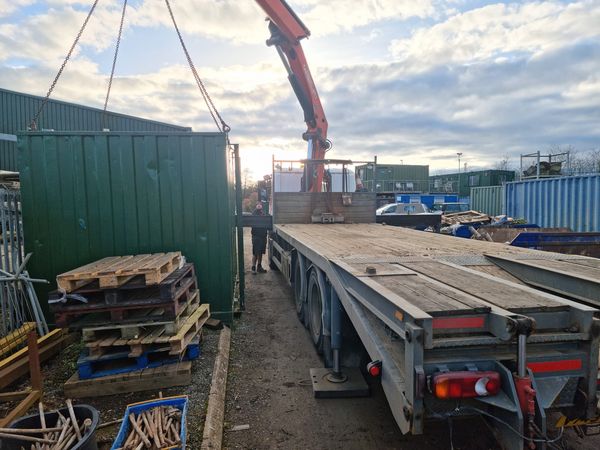 Moving Storage Containers
Moving Storage Containers A bit of spring cleaning at our Shipston depot included moving some storage containers from one side of the depot too the other. Too big a job for our Telehandler so we used the Beavertail Remember – If you require storage containers or any other big pieces of equipment moving Fosseway can […]
---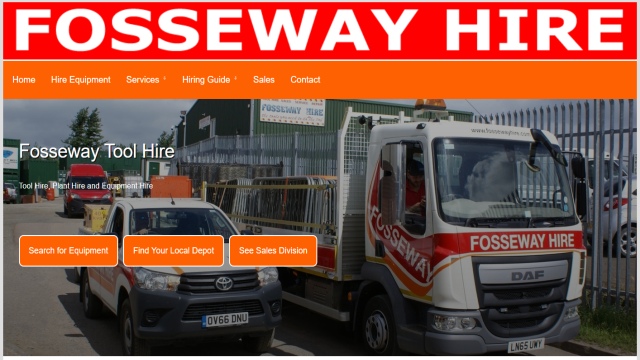 New Fosseway Hire Website
New Website for Fosseway Hire We are pleased to say our new Fosseway Hire Website is now live. The site is now mobile friendly, plant tools and equipment are categorised and a new product search function has been incorporated in to the site. There is still a lot of work in progress and some pages […]
---
SHIPSTON DEPOT 01608 - 661677
Unit 1, Tilemans Park, Tilemans Lane,
Shipston-on-Stour, Warwickshire, CV36 4GX
BOURTON DEPOT 01451 - 810885
4 Willow Court, Bourton Business Park,
Bourton On The Water, Gloucester, GL54 2HQ
The premier Tool Hire company in Warwickshire, North Oxfordshire,
Gloucestershire
and the Cotswolds. We are delivering in your area.
CV33 - Harbury, Offchurch and Leamington Spa, CV37 - Alveston, Ettington, Long Marston, Alderminster and
Stratford-upon-Avon
, GL55 & GL56 - Chipping Campden,
Moreton-in-Marsh
and Bourton-on-the-Hill, CV35 - Kineton, Claverdon, Barford,
Wellesbourne
, CV47 - Burton Dassett and Southam, OX15 -
Brailes
, Banbury, Hook Norton and Tadmarton, CV36 - Blackwell, Idlicote, Long Compton and
Shipston-on-Stour
, GL54 - Stow-on-the-Wold, Bourton-on-the-Water, Northleach, Chedworth, Winchcombe and Cheltenham, OX18, OX7 & WR12 -
Burford
, Bruern Abbey, Enstone,
Chipping Norton
and Broadway
Plant Hire Gloucestershire
© 2022 Fosseway Tool Hire