Shipston: 01608 661677
Bourton: 01451 810885
Product Search:

Generator Hire
We have a range of generators available to hire suitable for any size of event or building project.
Please Note:
We not only provide generators for hire we also hire and offer advice on cabling and power distribution kits.
When hiring generators for events, parties, etc, it is important to have the correct generator, the correct leads and the correct power distribution units to ensure your event power is sufficient for your needs.
For further information see our Hiring a Generator Guide
Call 01608 661677 for free expert advice on generators and power distribution.
If you would like to know the price to hire a generator including, power distribution packs, leads, transformers, cabling etc. please give us a ring.
Power Distribution – Lighting – Event Equipment
We also supply power leads, power distribution units, transformers, lighting, heating and event equipment
Generator Hire Warwickshire, Gloucestershire, The Cotswolds
Hiring a generator from us means that you:
Will save money as generators only tend to be needed for special occasions or jobs
Are hiring professional, tried and tested machinery.
See our range of generators below. Or call us on 01608 661677 or 01451 810885 for advice and to secure your hire.
Or take a look at our easy to understand generator hire guide below.
Current Generators For Hire
8kva & 22kva Generators
Our 8kva and 22kva generators are road towable with a large four-wheel drive vehicle standard ball hitch and come with both a 240 volt and 110 volt outlet.
40kva & 45kva Generators
Our largest Generators could provide enough power for a house, large event or market square.
Portable Petrol Generators
Even our smallest generator will power quite a large concrete breaker.
There are times when you need to power electrical items, but are not close to mains power outlets, this is when you need to hire a generator.
We're all accustomed to plugging into our household sockets and getting as much power as we need at the flick of a switch, not considering how much power we are drawing. 
How to choose the right generator to hire
When choosing a generator you DO need to consider this aspect and choose a machine capable of powering your items.
For example a small petrol engine generator will not power a household kettle, but will power several lights. A large diesel generator can power many items if the power is evenly distributed across the sockets and distribution sockets.
Your electrical items have a power rating label on them rated in KVA or Watts – make a note of these prior to calling your local hire company so they know what size generator you will need.
It's also a good idea:
If you are holding an event with electrical items scattered over a wide area you will need to consider extension leads and power distribution points too. 

To draw a rough sketch of the area and where each electrical item will be located – and let your hire company study this too!
For more information see our Generator Hire Guide or our guide to hiring equipment for events in our For New Hirers page.
Or just call us on 01608 661677 or 01451 810885 for advice at any time.
Genny Hire, Generator Hire, To obtain a Price to hire a generator call or visit our Shipston or Bourton Hire Depots Warwickshire Gloucestershire
*Please Note: The hire prices displayed on this website are subject to VAT at the current rate, we cannot guarantee that hire prices displayed are always correct and not all our hire products are displayed. Please call to confirm your price before booking your hire equipment or if you cannot find the item you are looking for 01608 661677 or visit our Cotswold Tool Hire Centre, Bourton on the Water Tool Hire Centre or Shipston Tool Hire Centre
This Months Popular Hire Item
Book these items in advance to avoid possible delays
Mini Digger Hire
~
Generator Hire
~
Gardening Tools For Hire
~
Lawn Mower Hire
~
Hedge Cutters & Hedge Trimmers Hire
~
Wood Chipper Hire
~
Garden Shredder Hire
~
Stump Grinder For Hire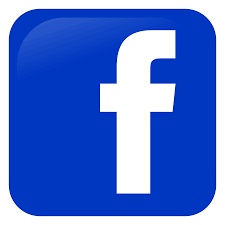 SHIPSTON DEPOT - 01608 661677
Unit 1, Tilemans Park, Tilemans Lane,
Shipston-on-Stour, Warwickshire, CV36 4GX
BOURTON DEPOT - 01451 810885
4 Willow Court, Bourton Business Park,
Bourton on the Water, Gloucester, GL54 2HQ
We are delivering in your area - CV33 - Harbury, Offchurch and Leamington Spa, CV37 Near Me - Alveston, Ettington, Long Marston, Alderminster and
Stratford-upon-Avon
, GL55 & GL56 - Chipping Campden,
Moreton-in-Marsh
and Bourton-on-the-Hill, CV35 - Kineton, Claverdon, Barford,
Wellesbourne
, CV47 - Burton Dassett and Southam, OX15 -
Brailes
, Banbury, Hook Norton and Tadmarton, CV36 - Blackwell, Idlicote, Long Compton and
Shipston-on-Stour
, GL54 - Stow-on-the-Wold,
Bourton-on-the-Water
, Northleach, Chedworth, Winchcombe and Cheltenham, OX18, OX7 & WR12 -
Burford
, Bruern Abbey, Enstone,
Chipping Norton
,
Cotswold Tool Hire
and Broadway
Plant Hire Gloucestershire
Plant hire near me.
© 2023 Fosseway Tool Hire Limited - Registered in England and Wales Company No. 3548023